2. In ENERGY STAR: Connect your ESPM account with the main BOMA BEST ESPM account

2.3. The My Contacts page is displayed. Click Add Contact.

2.4. The Add Contact page is displayed. In the Organization box type BOMA BEST and click Search.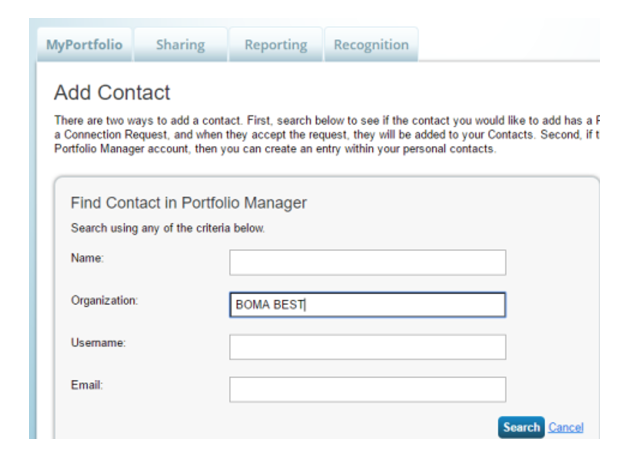 2.5. Find BOMA BEST in the search results and click Connect.

2.6. You will receive a confirmation from the system. Please allow at least 24 hours for the request approval process to be completed.

2.7. When your connection request has been approved, a notification will appear on your ESPM homepage or on your notification page.