Once your account is set up, you are ready to register a new building into the BOMA BEST Hub. Follow the steps below to register a new building or check out the instructional video in the Helpful Videos section.
The building registration process applies to all BOMA BEST Building Certification Programs and Streams.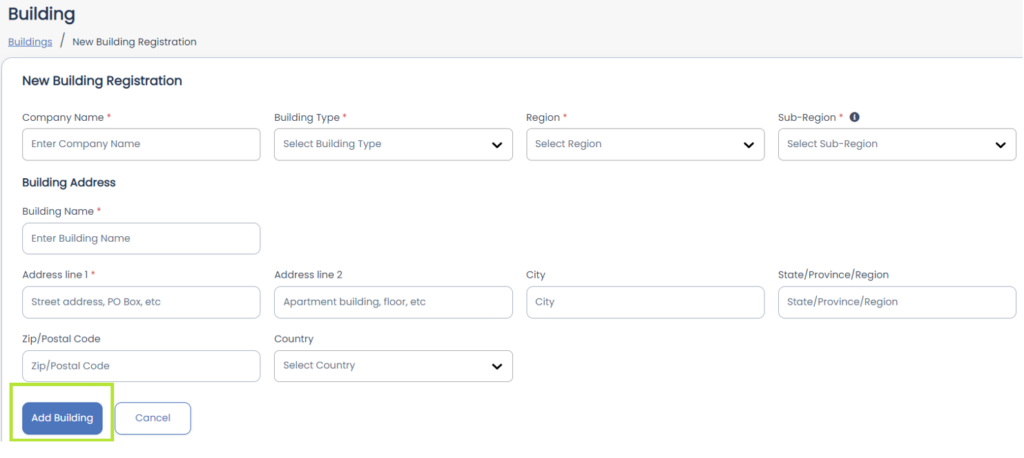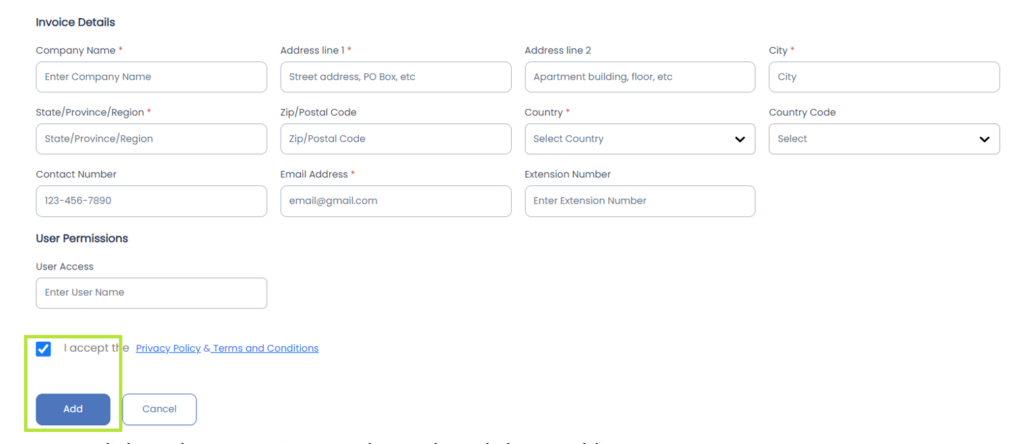 Click on the Properties Dropdown, then click on Buildings.
Click on Add Building to open up the New Building Registration page.
Enter the building information into the required fields, then click Add Building.
The Hub will do a check to make sure no other building already exists under the entered name or address. If it does not already exist, the page will expand and allow you to enter additional required building information.
Under User Permissions, you can request access for other users under the same company as you with existing accounts in the dropdown.
Once all required fields are filled in, click Add.
NOTE: Once a building is registered in the Hub, an invoice will be automatically generated and sent to the invoice email indicated upon registration.