The BOMA BEST portfolio program is designed to provide a more cost-effective certification option for buildings owned or managed by a single firm.
Please be advised that payment for BOMA BEST is valid for the entire calendar year, regardless of the invoice date. This means that an invoice issued in any month of the year covers the BOMA BEST fee for the full year. Please note that BOMA BEST does not offer prorated fees for partial years. As such, a new invoice will be issued in the subsequent year to cover the BOMA BEST fee for that year.
BOMA BEST is pleased to offer our clients flexibility when it comes to invoicing and payment. If you are part of the Portfolio Stream and have a preferred time of year for invoicing, please inform us during the first quarter of the calendar year. Otherwise, we will issue invoices at our discretion throughout the year. To ensure ease of payment, we offer several methods, including Electronic Funds Transfer (EFT), cheque or credit card.
USD/CAD     $1.33
CAD/USD     $0.75
PORTFOLIO – 5 YEAR ANNUAL FEE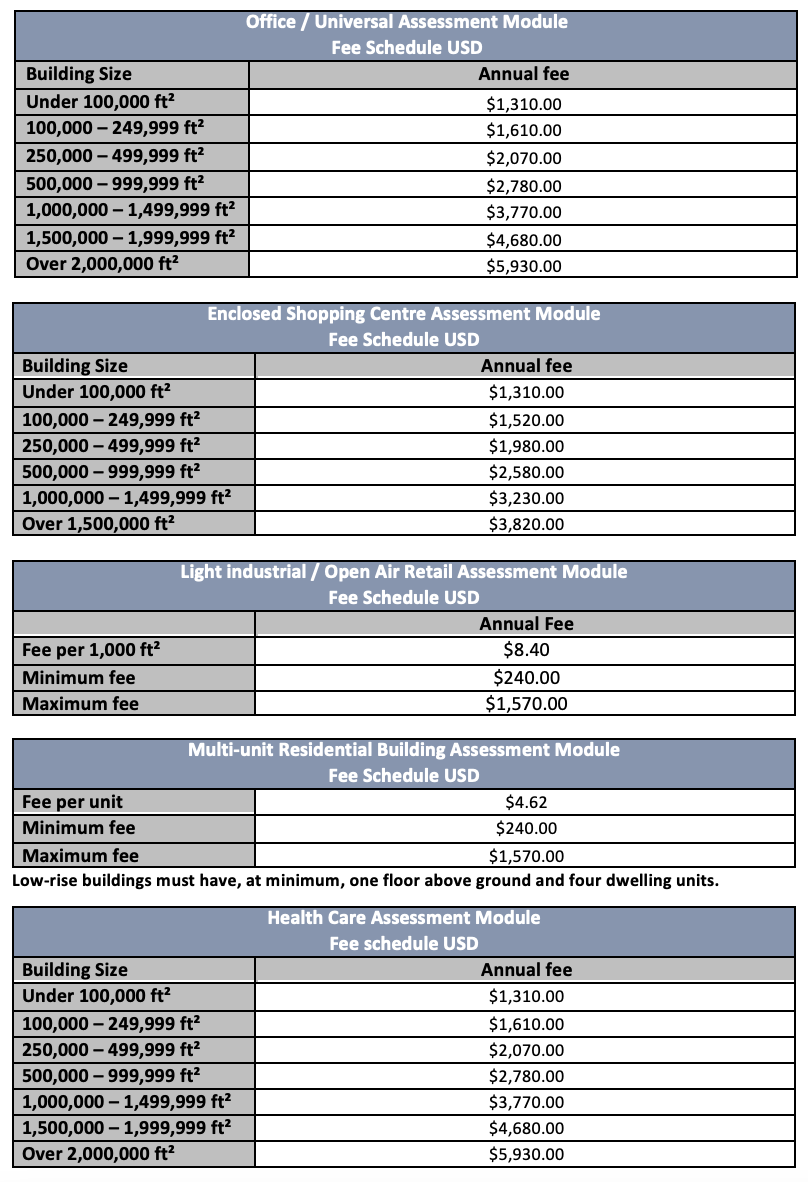 SINGLE STREAM – 5 YEAR ANNUAL FEE